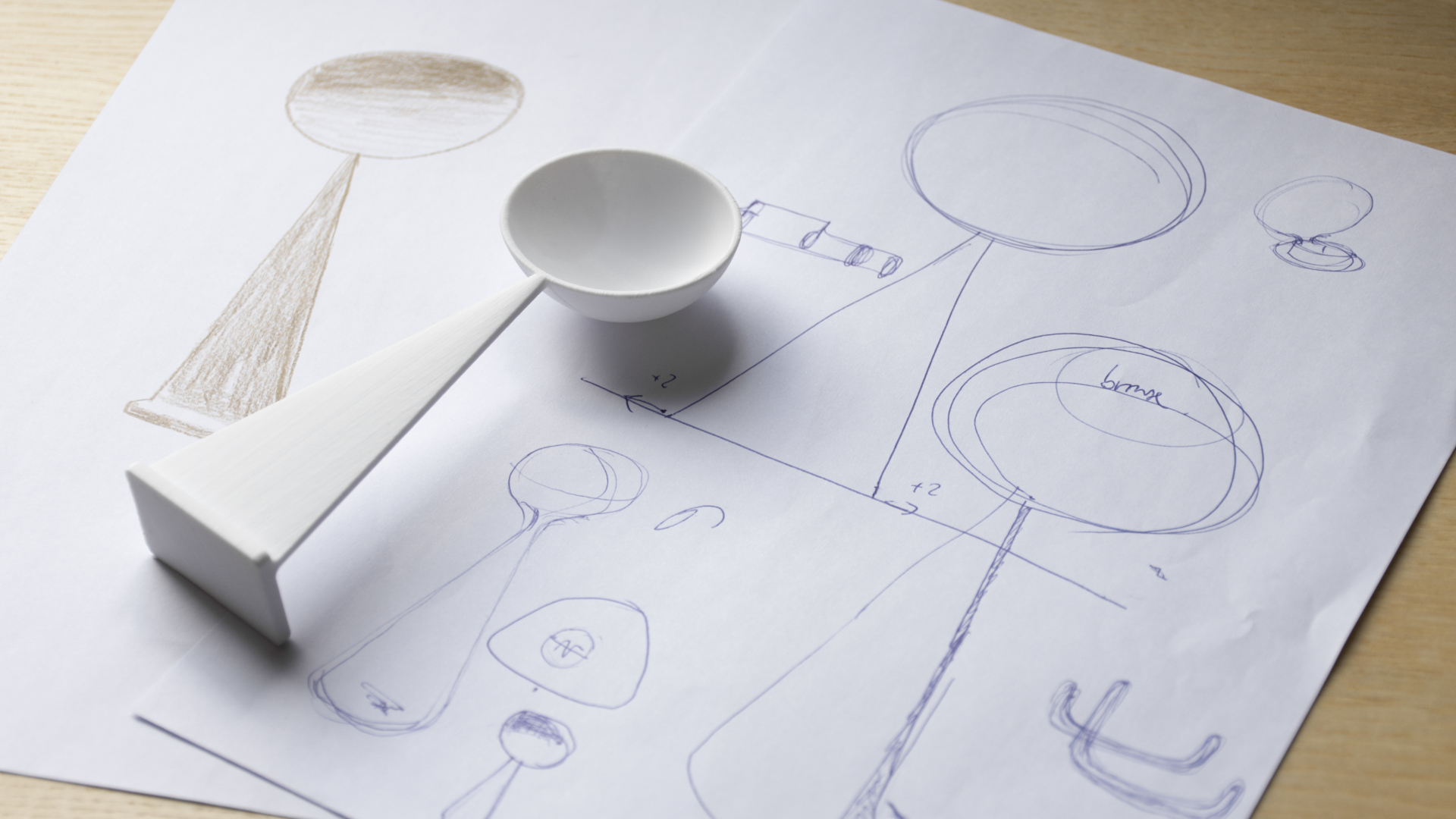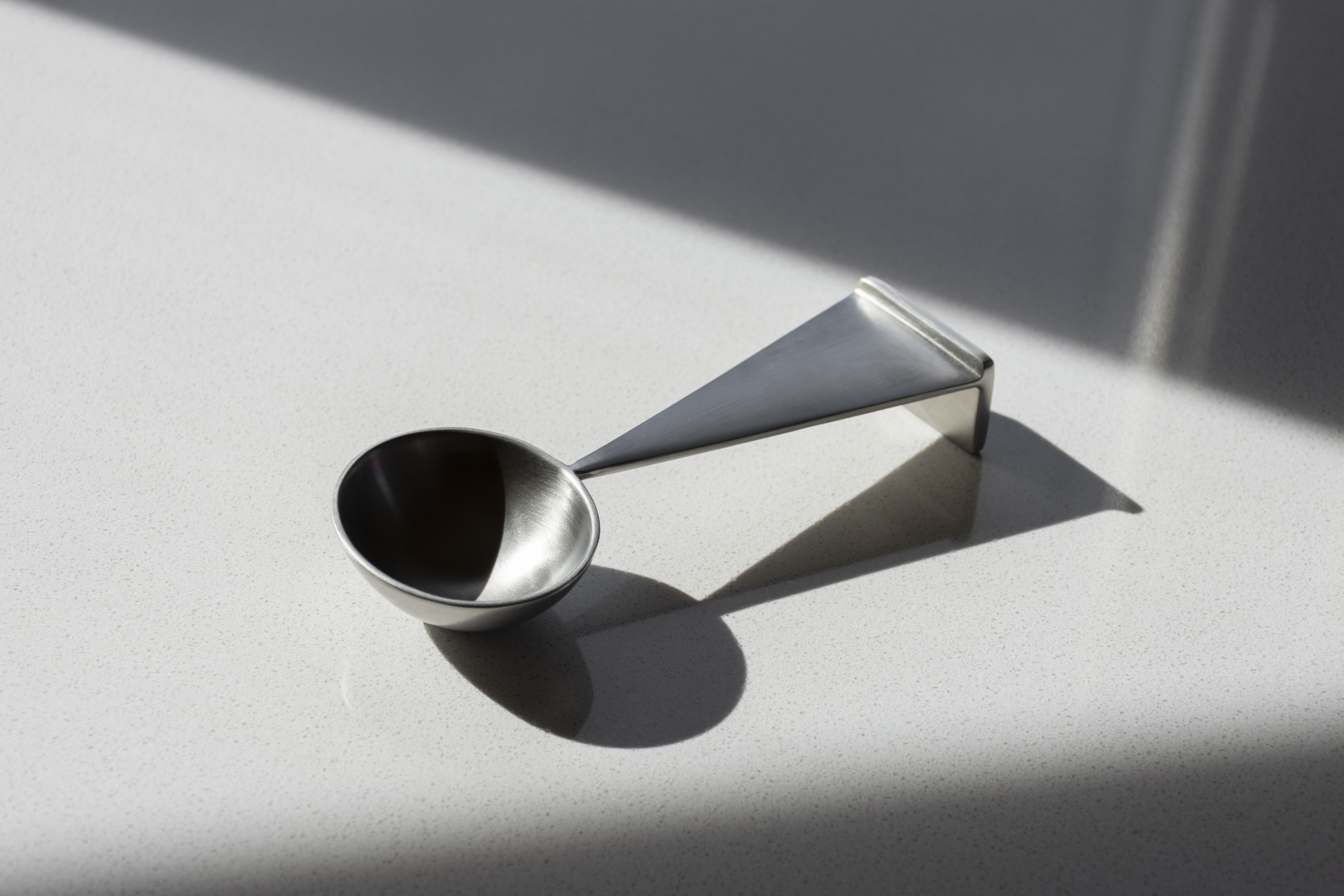 Anderssen & Voll about Gram
Usually our studio is not very drawn to objects with an integrated «foot» as a part of the design. In some way they seem incomplete. In our designs for Nedre Foss, however, the accentuated base seems to be a reoccurring theme; in Gram as well as in Ildhane and Monoblokk. 
The base became the key to simplifying the composition of Gram into stricter geometric elements: the rectangular foot, the triangular body and the slightly squeezed circle head of the spoon. 
Initially we always pictured the spoon standing upright, but after 3D-printing the first models, we found it was equally nice when put into a horizontal position or even when resting on one of the sides.
-Anderssen & Voll
Anderssen & Voll
Anderssen & Voll is an Oslo-based design studio led by Torbjørn Anderssen (b. 1976, Norway) and Espen Voll (b. 1965, Norway).
After graduating from the «Bergen Academy of Art and Design» and the «Oslo National Academy of Art», Torbjørn and Espen went on to cofounding the design group Norway Says in 2000, eventually setting up the studio Anderssen & Voll in 2009. Since then they have been collaborated with leading brands in Europe to realize their designs.
Torbjørn once described working with Espen as:

"
…. wearing an old pair of shoes with a pebble in one of them. After working with him for half of my life, it feels familiar but not very comfortable, as we rarely agree on anything initially.
"

Espen once described working with Torbjørn as:

"
….being challenged on my own perceptions and views on what signifies a good design. Working together for almost 20 years is not a result of always agreeing on everything, but rather recognizing our differences as a way of bringing life into products.
"