Sammu
291 in stock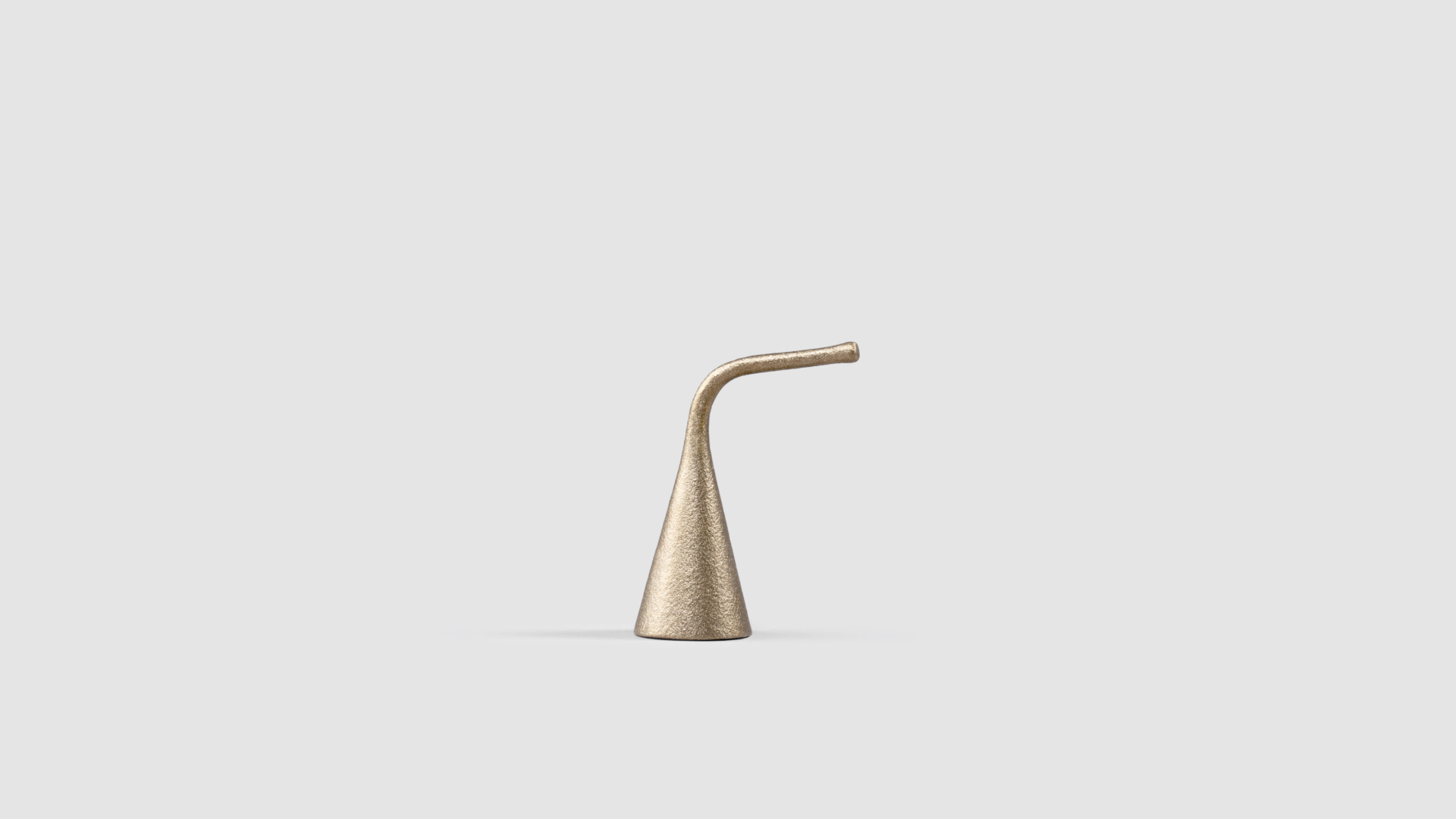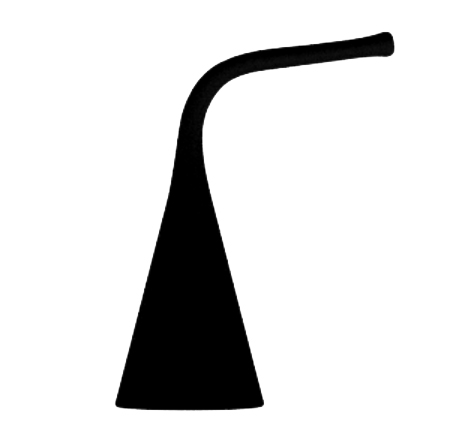 Sammu – A candle snuffer designed by the American and Finnish designers Julie and Mika Tolvanen.
95 g of pure brass.
Ø 33 mm, H 83 mm, B 62 mm.
750 NOK
Handwash only. Dry thorough.
Manufactured in Norway.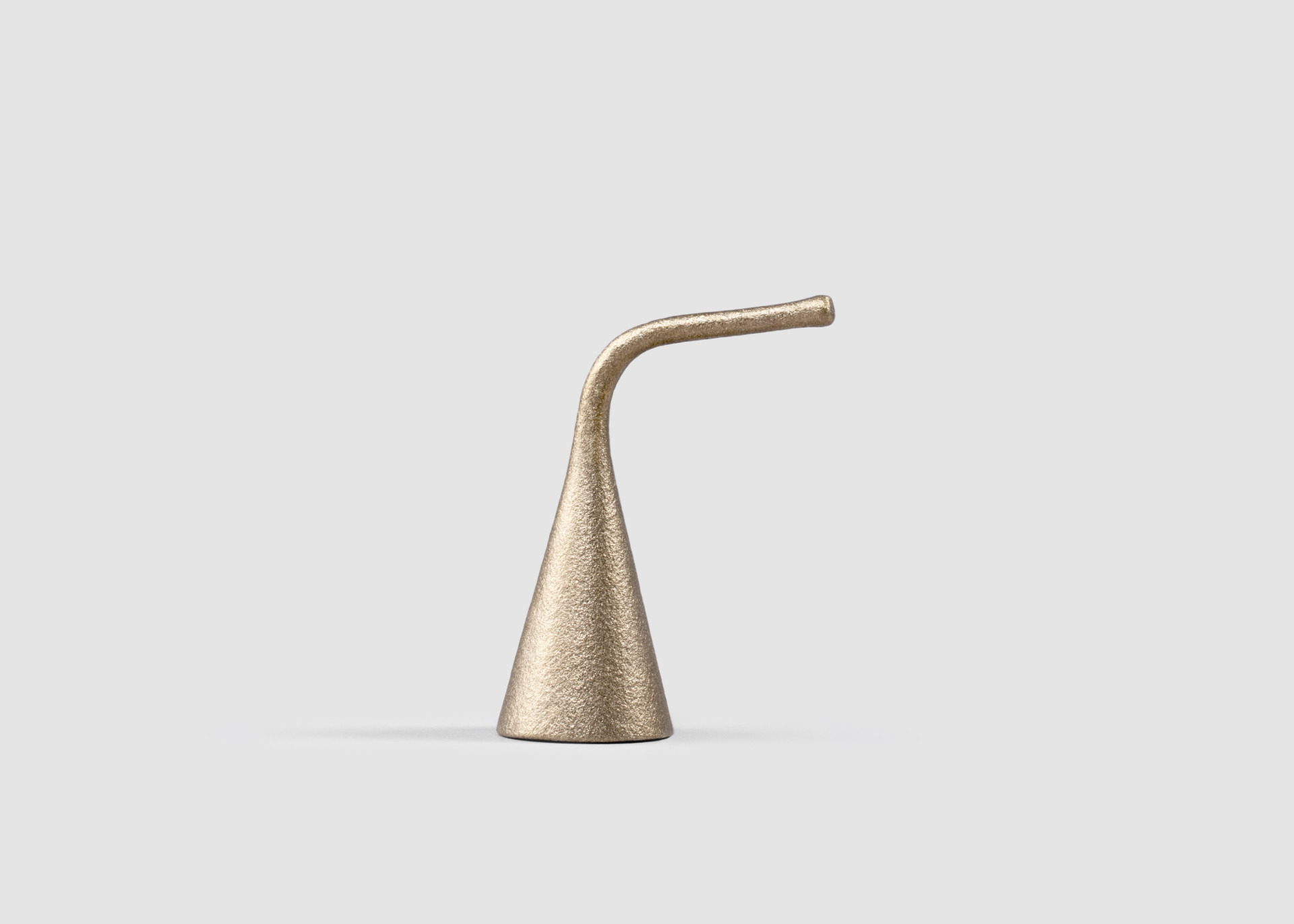 Studio Tolvanen
Founded in 2015, Studio Tolvanen is the product design office of husband-and-wife team Mika & Julie Tolvanen. Projects range from small everyday objects to furniture collections, which they design from their studio and workshop on the island of Lauttasaari in Helsinki, Finland.
In their work, they feel it is important that an object feels familiar, but it's equally important to break from tradition and find their own way, even if those changes are subtle. They believe that all good design starts from function, but at the same time, any new product should have its own individual character.
The Finnish name for candle snuffer is 'kynttilänsammutin' but the root word 'sammu' is slang for having extinguished a fire or put out a lamp.
Sammu and Nedre Foss
After receiving a quite open design brief from us, Julie and Mika shortly returned with a snap from a kayak-trip on one of Finnland's 188.000 lakes – claiming that all good processes start with kayaking. We got convinced after seeing their initial sketches.
To us, Sammu is a table sculpture first – a delicate and fruity shape that also happens to serve perfectly as a candle snuffer. We were at first considering casting this piece in iron, however landed on making it in matte brass – a material new to Nedre Foss thus enriching our collection. It forms a pretty pair with our candle stick Ildhane and we find that the brass balances their indeterminate relationship in a good way.