The production of Platå
Big section formats of wood are hard to come across, and finding the suitable material proved to be the biggest challenge of this project. For this reason, the material we use might actually change with the supply of blanks in suitable wood. Our wood is dried for 14 weeks in a special kiln to prevent the material from cracking over time.
The sculptural qualities of our objects lead more often than not to complex manufacturing techniques. We make our collection wherever the traditional craft techniques are best kept alive and wherever the required specialized competence is found.
Platå is manufactured in Poland.
1.800 NOK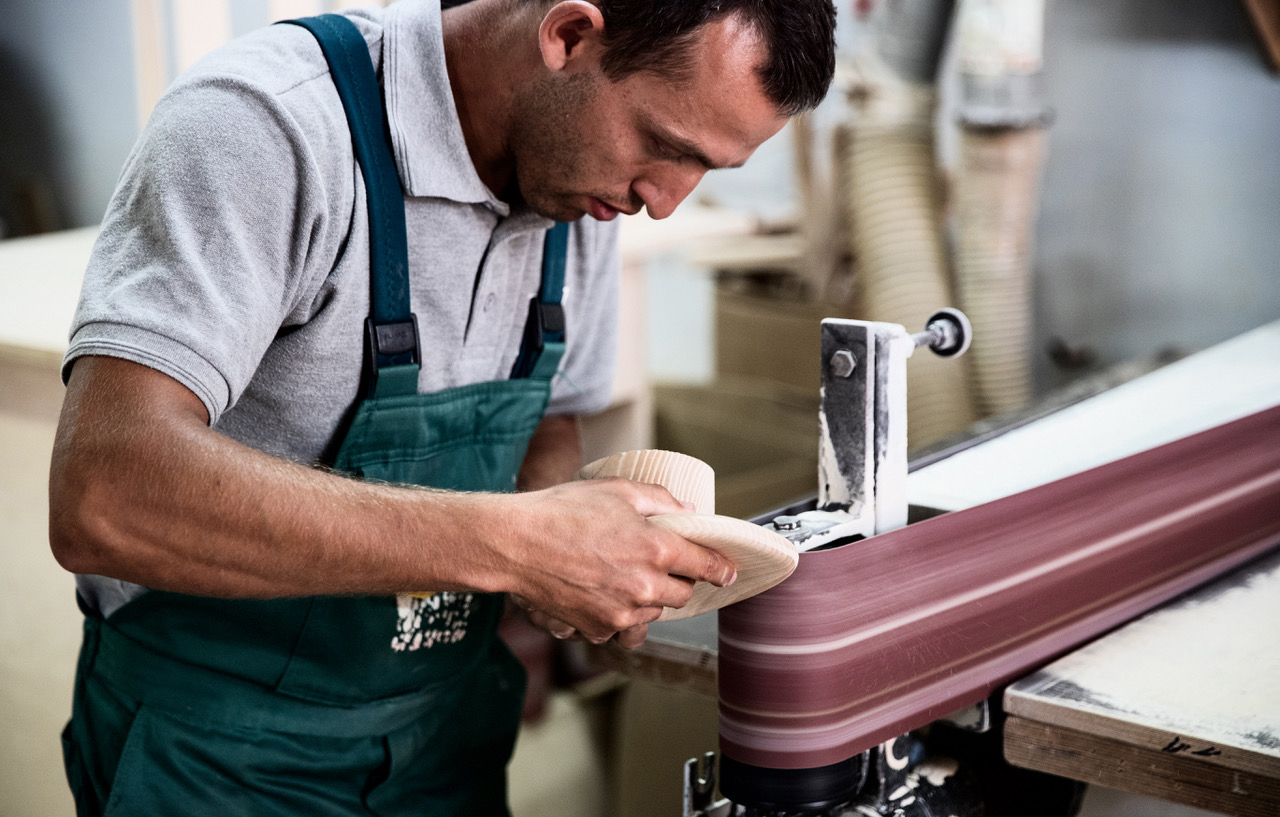 Red Alder Wood
The lumber for our first batch of 'Platå' is Red Alder. Red Alder grows in the Pacific coast of North America – from Southeast Alaska to Central California and almost always within 125 miles from the coast line. It is a medium density hardwood and belongs to the Birch family. Due to its workability and ease of finishing, this material has traditionally been used for crafting smaller goods like bowls and tool handles. It is also used as body material in electric guitars.
A solid piece of wood
Platå is CNC'ed on a 5 axis digital milling machine before it is mechanically grinded, coated with a food safe oil-wax, and then polished by hand.
Anderssen & Voll on the production of Platå