Korg
1421 in stock
Korg – A ceramic tray designed by Italian designers Paolo Lucidi and Luca Pevere
1250 g, Ceramic tray glazed with matte glaze.
H 130 mm, L 280 mm, B 190 mm.
1350 NOK
Dishwasher safe.
Manufactured in China.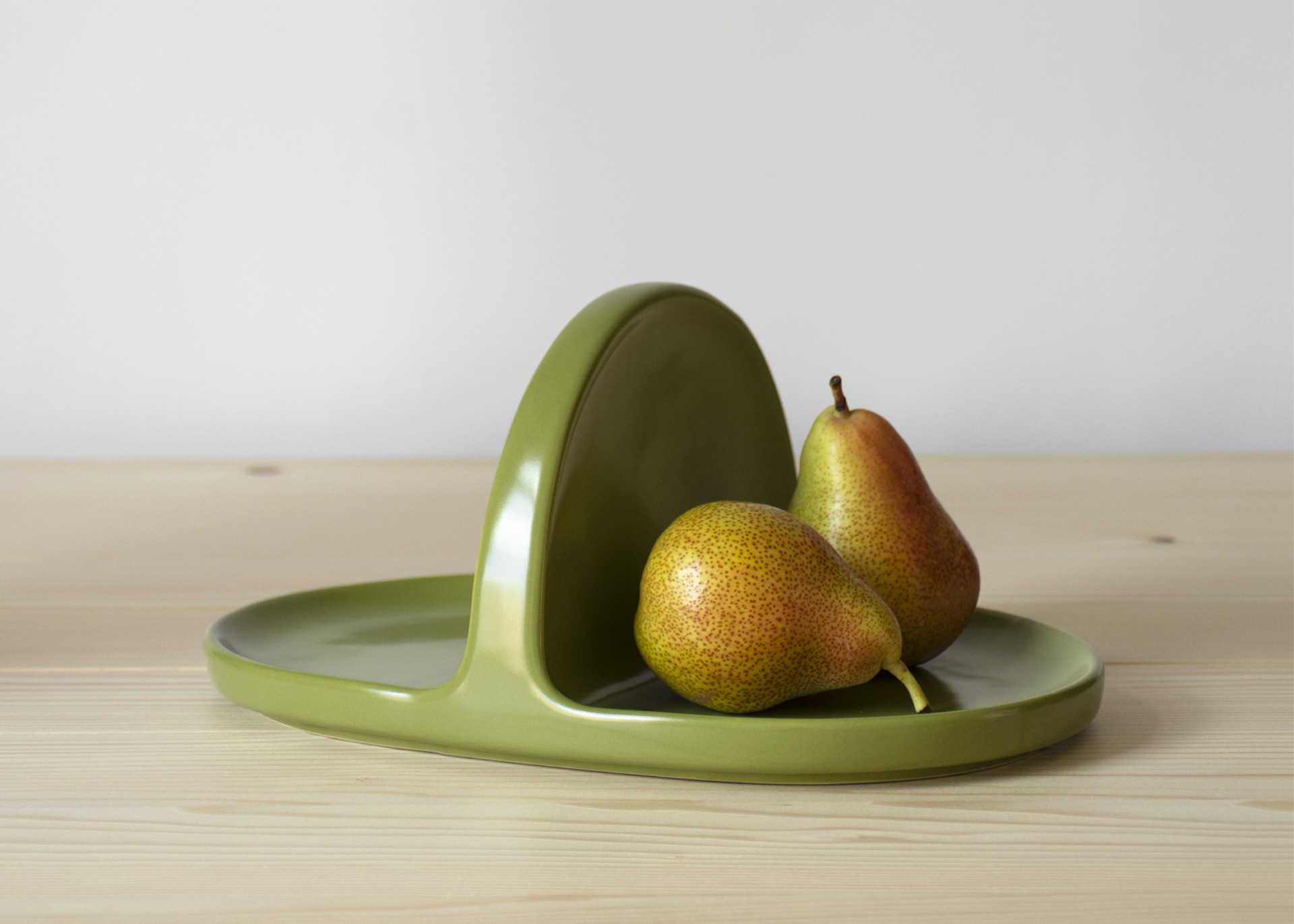 LucidiPevere
Paolo Lucidi (1974) Luca Pevere (1977). Both Paolo and Luca graduated and were professionally trained in Milan. They started collaborating in 2003 and in 2006 they founded their studio LucidiPevere. They are widely recognized for their ability to create harmonious designs, supporting strong object identities with an accurate sense of detailing. Their work has been graced with major awards such as Designpreis Deutschland, Red Dot Design Award, Good Design Award as well as an Honourable Mentioning in Compasso d'Oro.
The shallow tray is divided in the middle which can be filled with different or akin categories of items. Thanks to its handy size, it can be easily moved around: on a desk, among the kitchen tools, on a shelf and so on.
 

At the same time it looks stunning alone. Its expressive shape is simple but pretty distinctive to characterize a small space.

 
Nedre Foss on how the object fits our brand
Korg brings a strong presence in a material that is new to Nedre Foss. We love the way the handle is fully integrated with the body of the tray. Circles and semi-circles are fundamental, universal shapes that resonates well with Nedre Foss. As designers ourselves it has been very inspiring to learn how Paolo and Luca resolved the shape in a series of very basic and quick mock-ups.