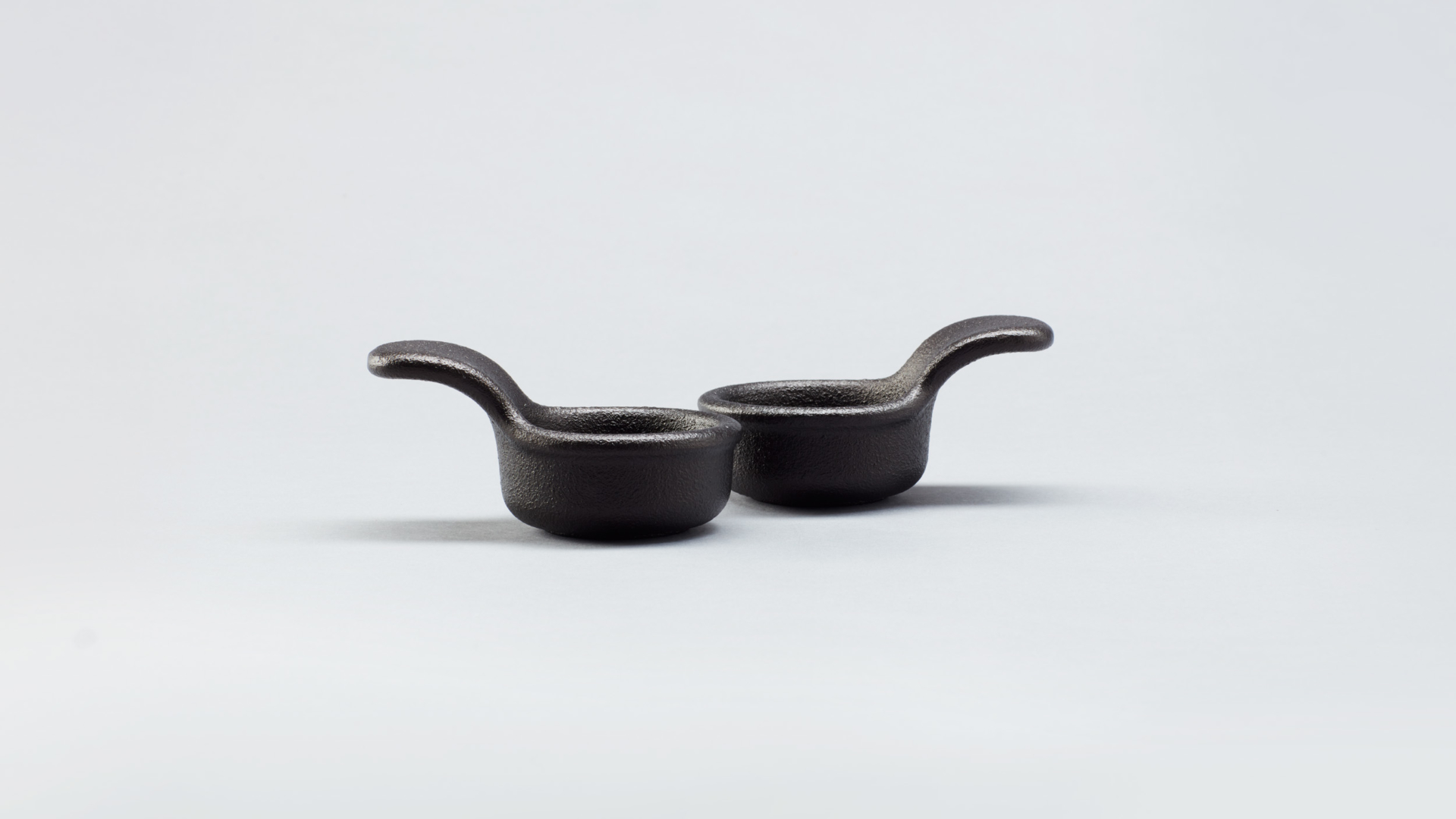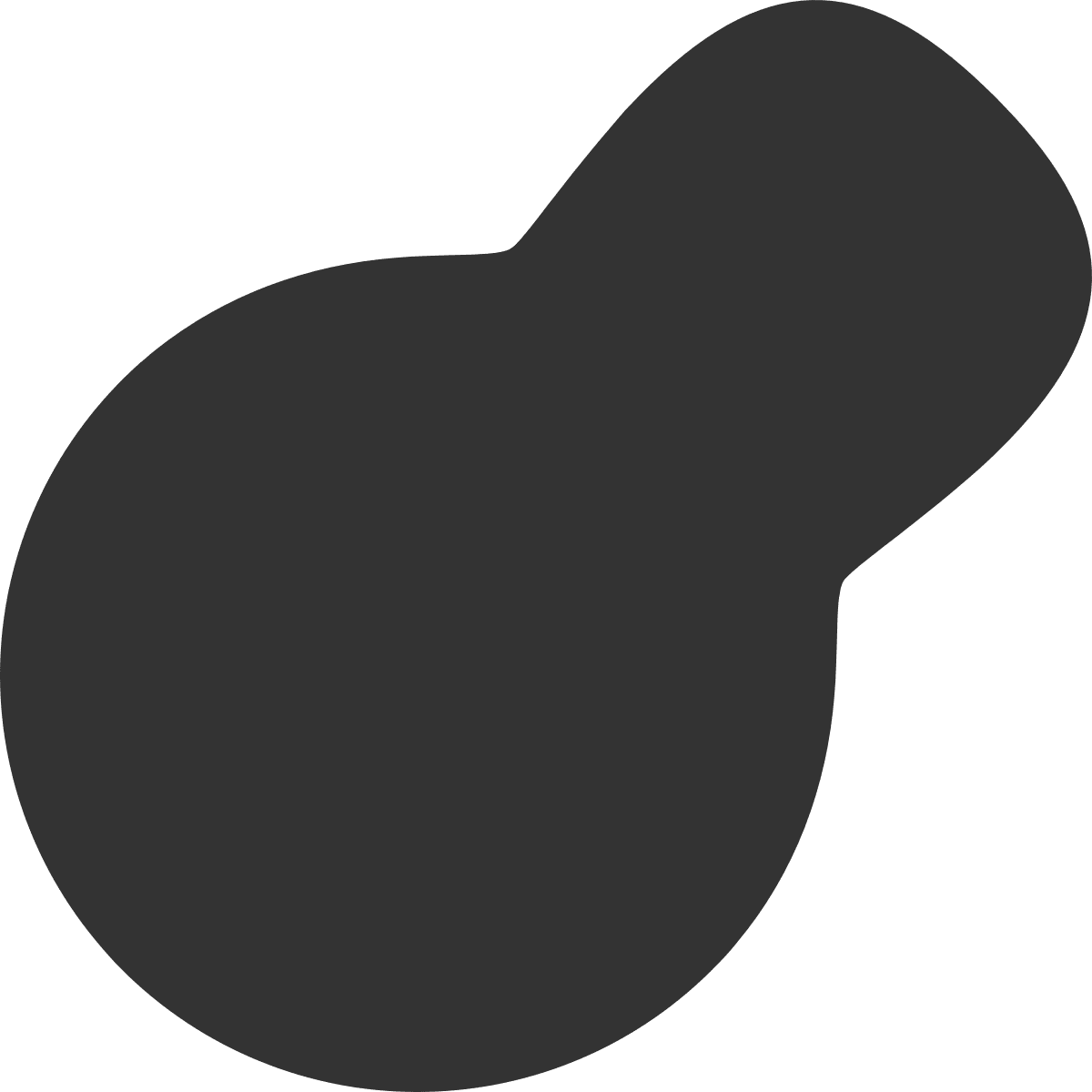 The Design behind Glo
Glo is very much inspired by Ildhane and
is a further exploration of the cast iron technique.
490 NOK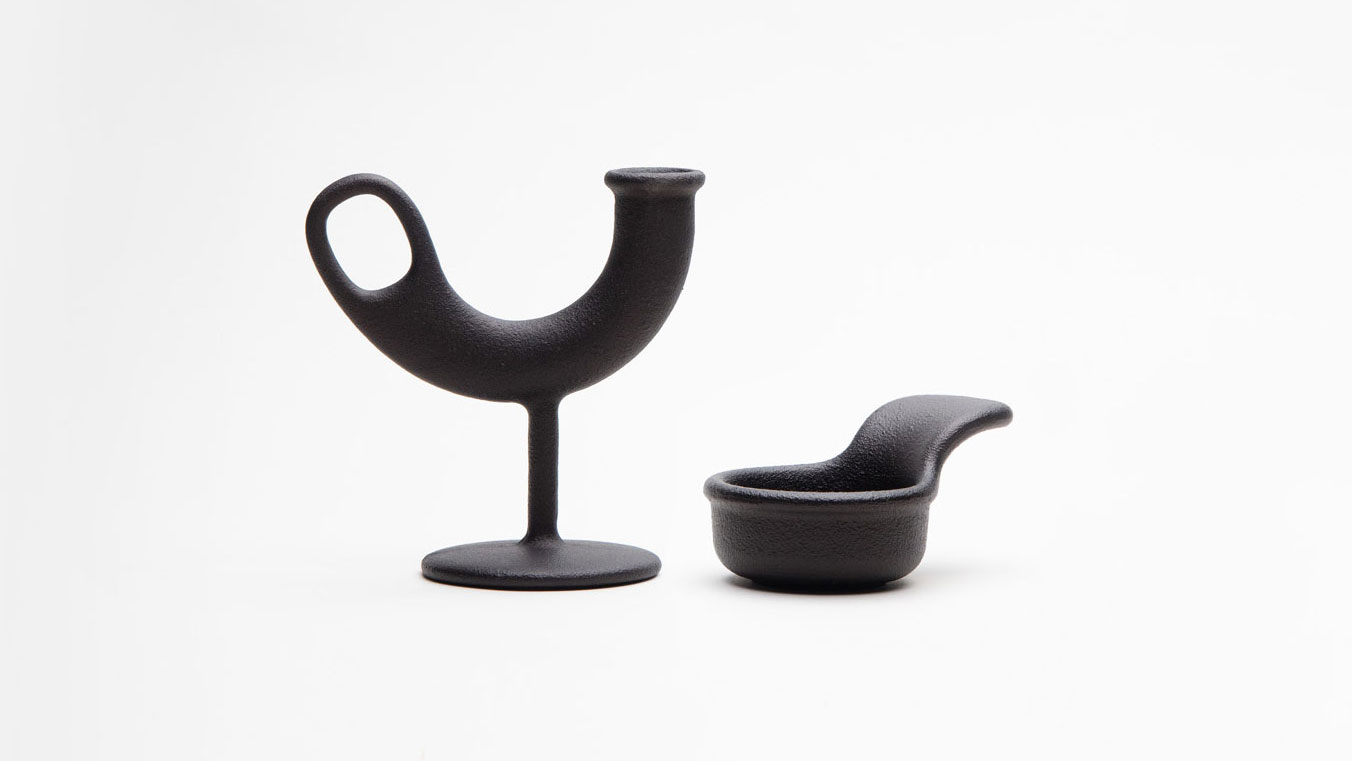 A smaller sibling
At first we aimed at making a smaller sibling to Ildhane, however the gesture and form elements didn't translate well, as they were closely linked to the shape of the tall candle. The tea light needed a clear and strong representation of its own.
The handle is scaled and shaped to fit your hand whereas the corpus is scaled to fit a tea light.
This leaves the handle being the most prominent feature of the composition – almost like in a hand-tool of some kind. We appreciate how the undulating surface of the handle modulates the light and sort of transports it out of the corpus.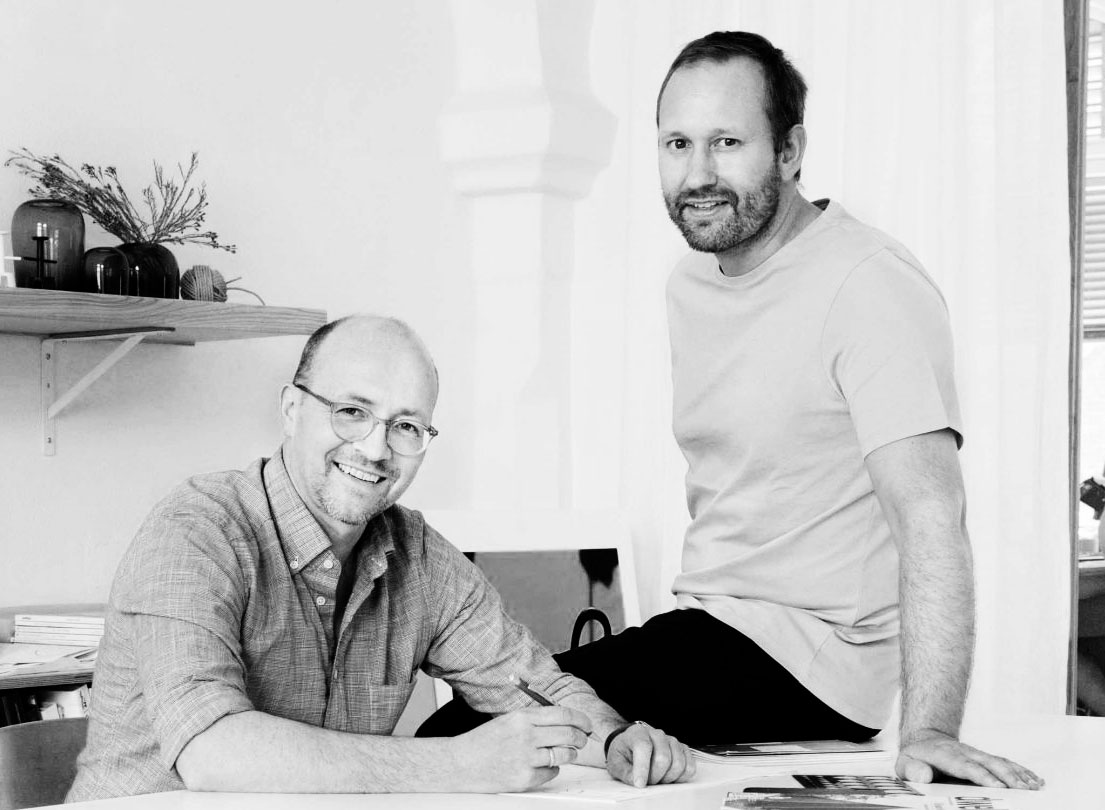 Anderssen & Voll
Anderssen & Voll is an Oslo-based design studio led by Torbjørn Anderssen (b. 1976, Norway) and Espen Voll (b. 1965, Norway).
After graduating from the «Bergen Academy of Art and Design» and the «Oslo National Academy of Art», Torbjørn and Espen went on to cofounding the design group Norway Says in 2000, eventually setting up the studio Anderssen & Voll in 2009. Since then they have been collaborated with leading brands in Europe to realize their designs.
Torbjørn once described working with Espen as:

"
…. wearing an old pair of shoes with a pebble in one of them. After working with him for half of my life, it feels familiar but not very comfortable, as we rarely agree on anything initially.
"

Espen once described working with Torbjørn as:

"
….being challenged on my own perceptions and views on what signifies a good design. Working together for almost 20 years is not a result of always agreeing on everything, but rather recognizing our differences as a way of bringing life into products.
"
Designers Anderssen & Voll on the design of Glo