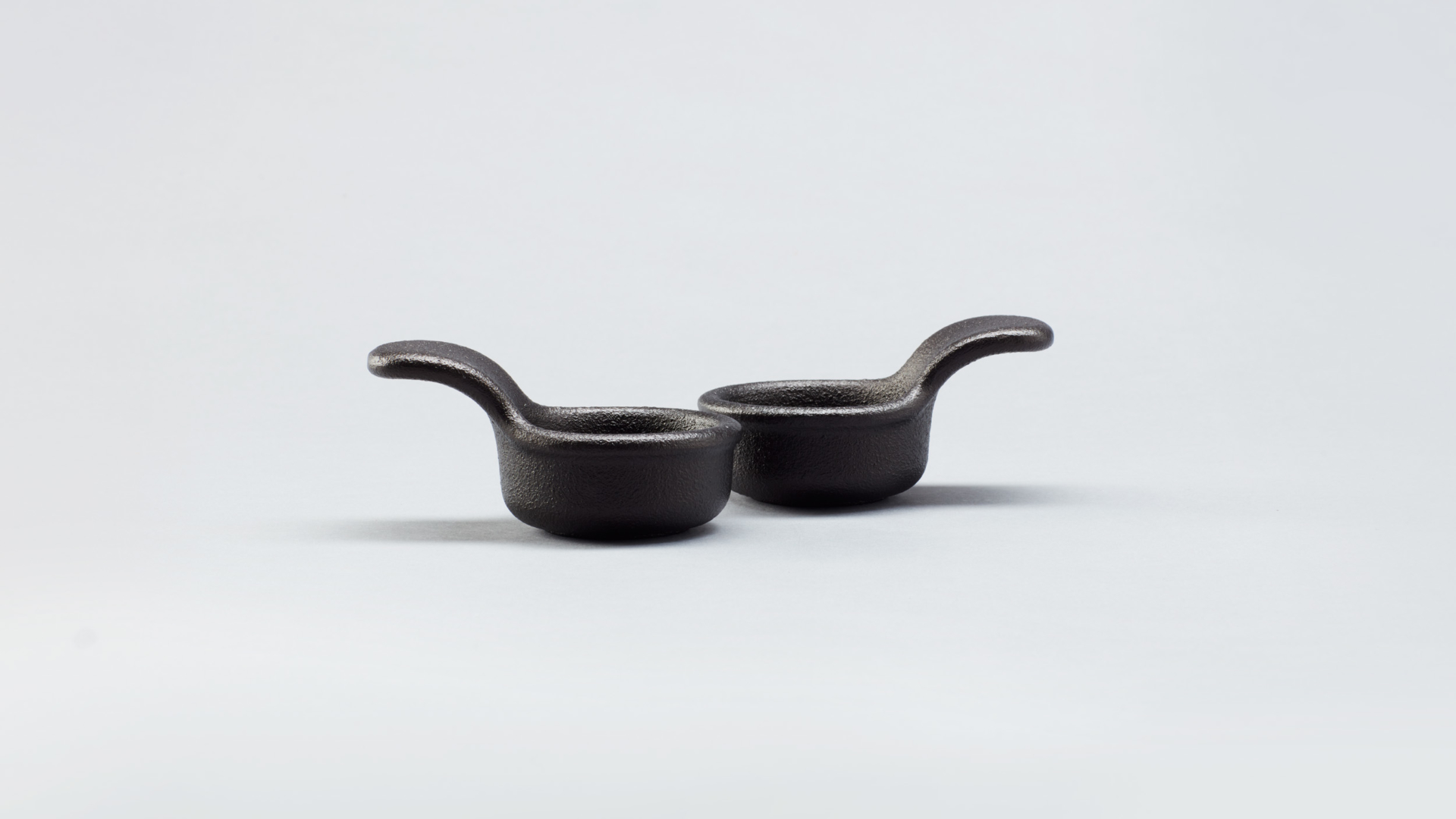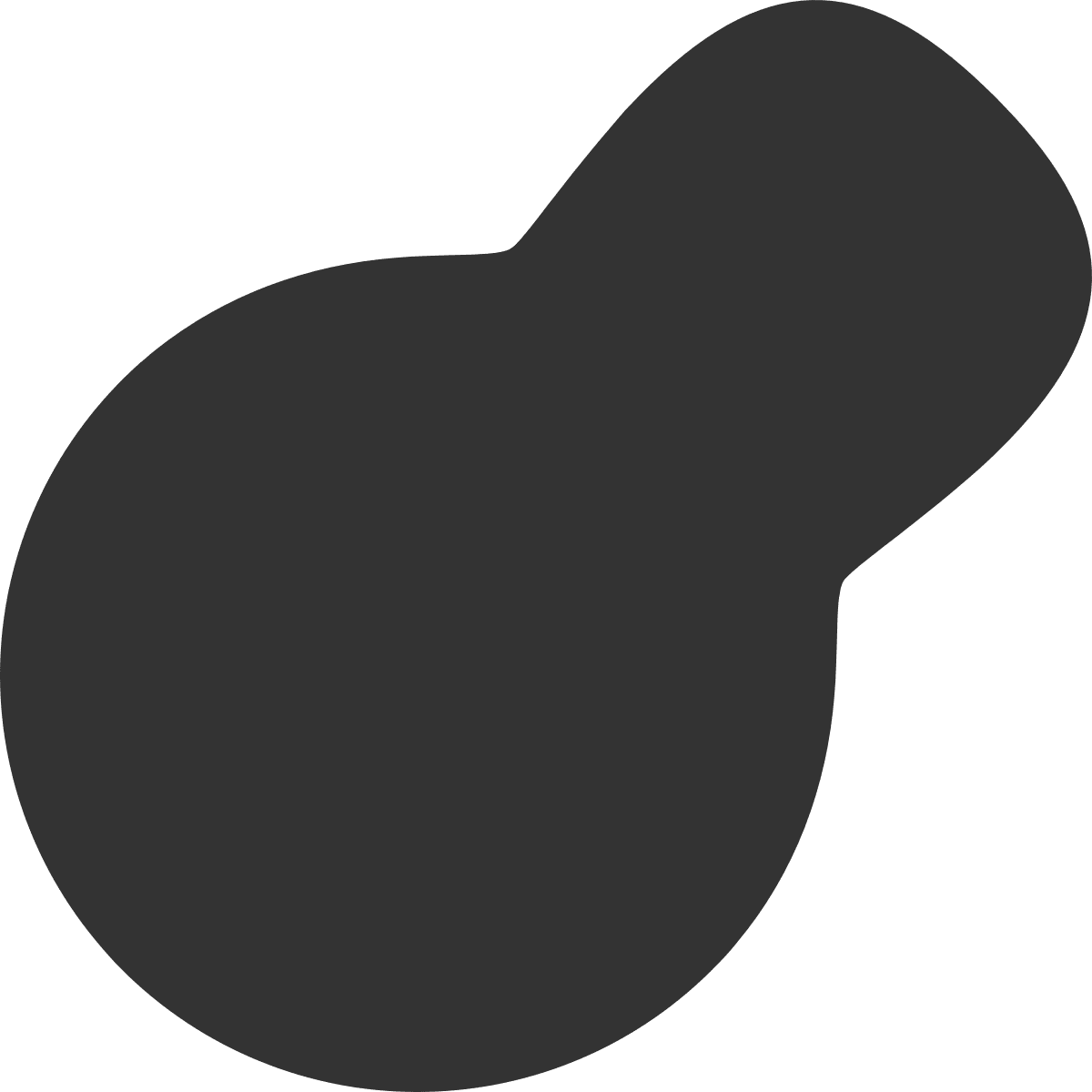 The Design behind Glo
Glo is very much inspired by Ildhane and is a further exploration of the cast iron technique.
360 NOK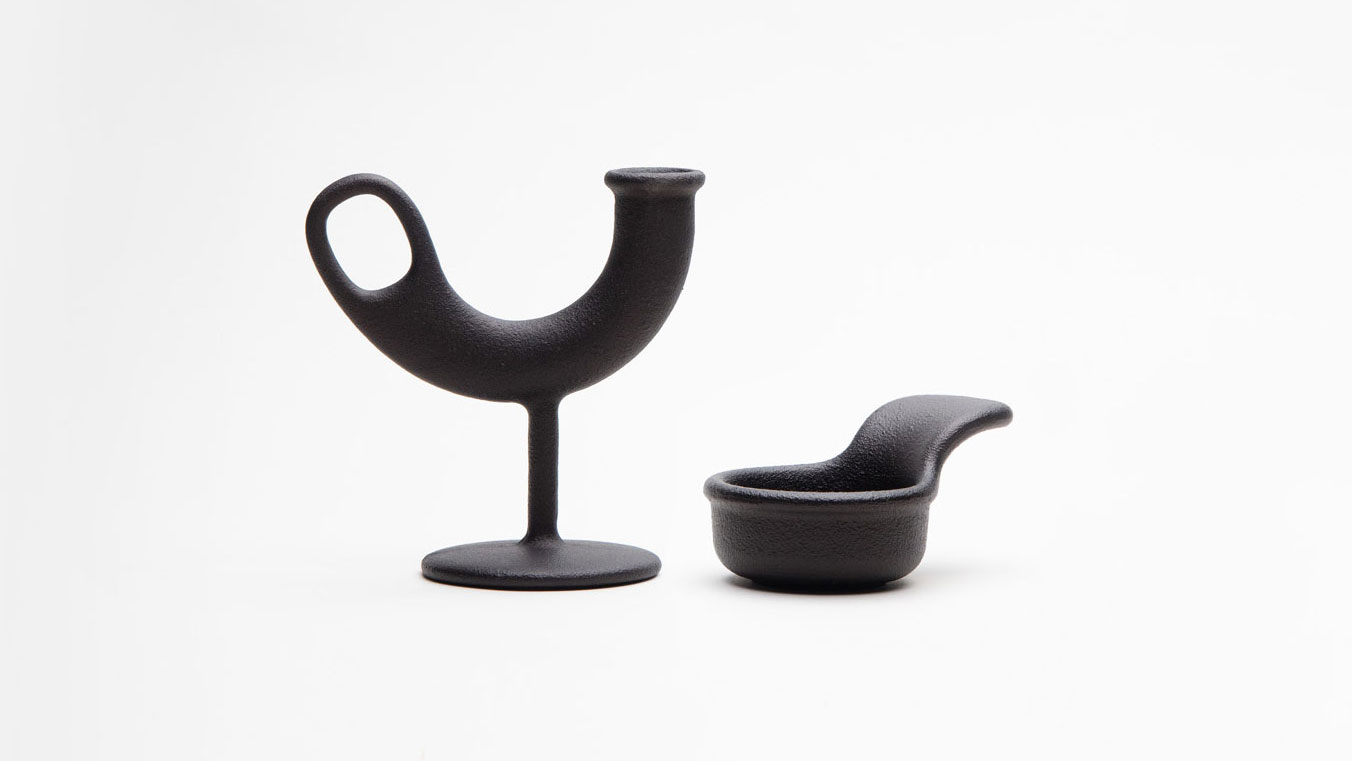 A smaller sibling
At first we aimed at making a smaller sibling to Ildhane, however the gesture and form elements didn't translate well, as they were closely linked to the shape of the tall candle. The tea light needed a clear and strong representation of its own.
The handle is scaled and shaped to fit your hand whereas the corpus is scaled to fit a tea light. This leaves the handle being the most prominent feature of the composition – almost like in a hand-tool of some kind. We appreciate how the undulating surface of the handle modulates the light and sort of transports it out of the corpus.
Designers Anderssen & Voll on the design of Glo