Etage
1942 in stock
Etage
1942 in stock

Etage – A porcelain dish designed by the Swedish designer Carina Seth Andersson.
800 g White porcelain with transparent glaze.
H 50 mm, Ø 210 mm.
950 NOK
Manufactured in China.
Hand wash only.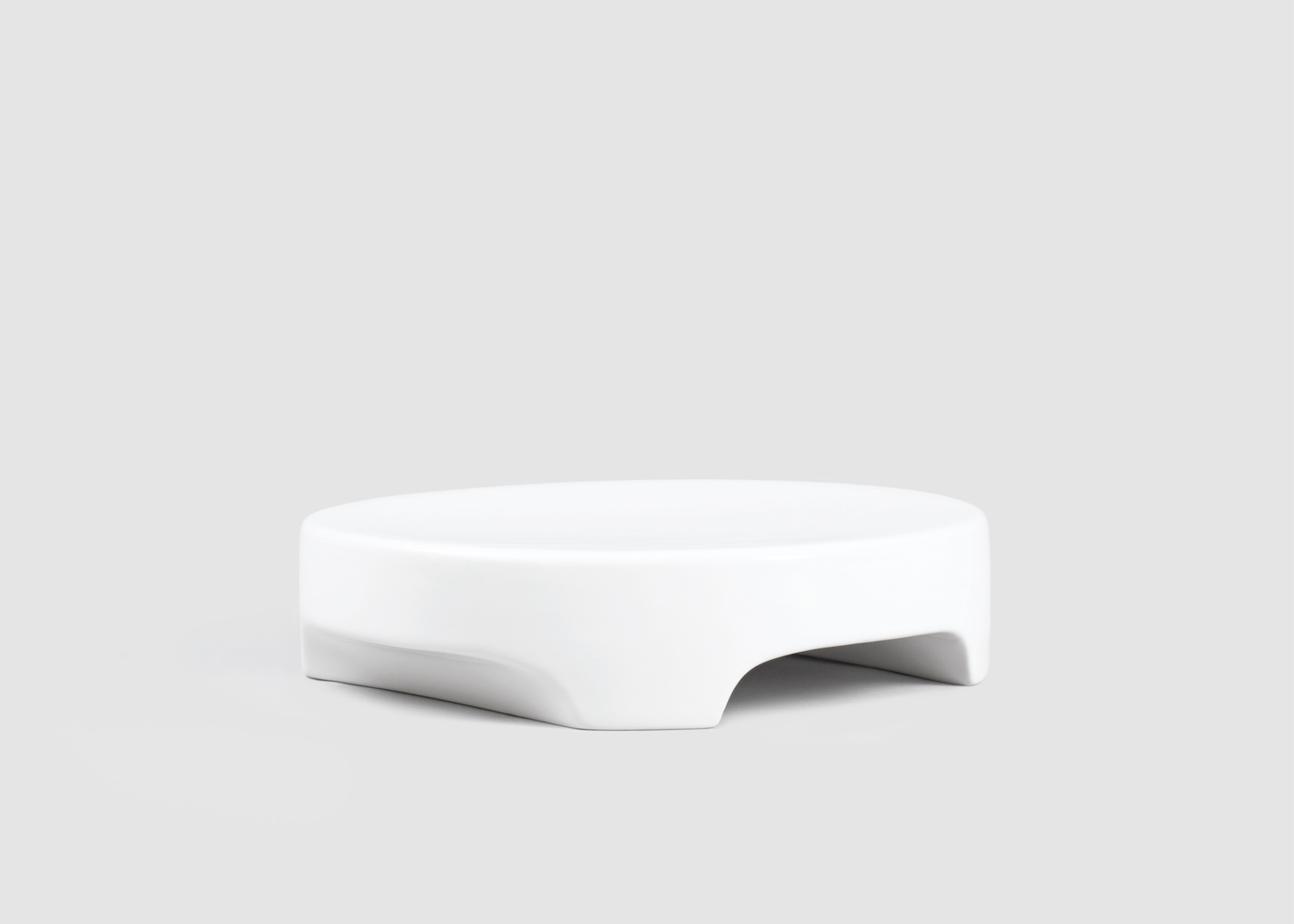 Carina Seth Andersson
Carina Seth Andersson is a Swedish designer known for her distinctive yet purposeful glass and ceramic work. Her design process is about scaling-back, finding the balance between simplicity and meaningful form to result in pieces that have a timeless quality.
She works with commissions from a wide range of Scandinavian and International design producers. She also works with public installations as well as ongoing limited edition productions produced in her Gustavsberg studio.
Display your favorite things. The podium is meant to elevate a simple everyday object or to concentrate a selection of items. 
Nedre foss on how the object fits our brand
This object is very much in line with the design dogma of Nedre Foss: one, non toxic material running through a continuous, strong, sculptural shape. We are excited to propose this object to the public. Etage has no specific function and therefore it will be super interesting to see how people put it to use.