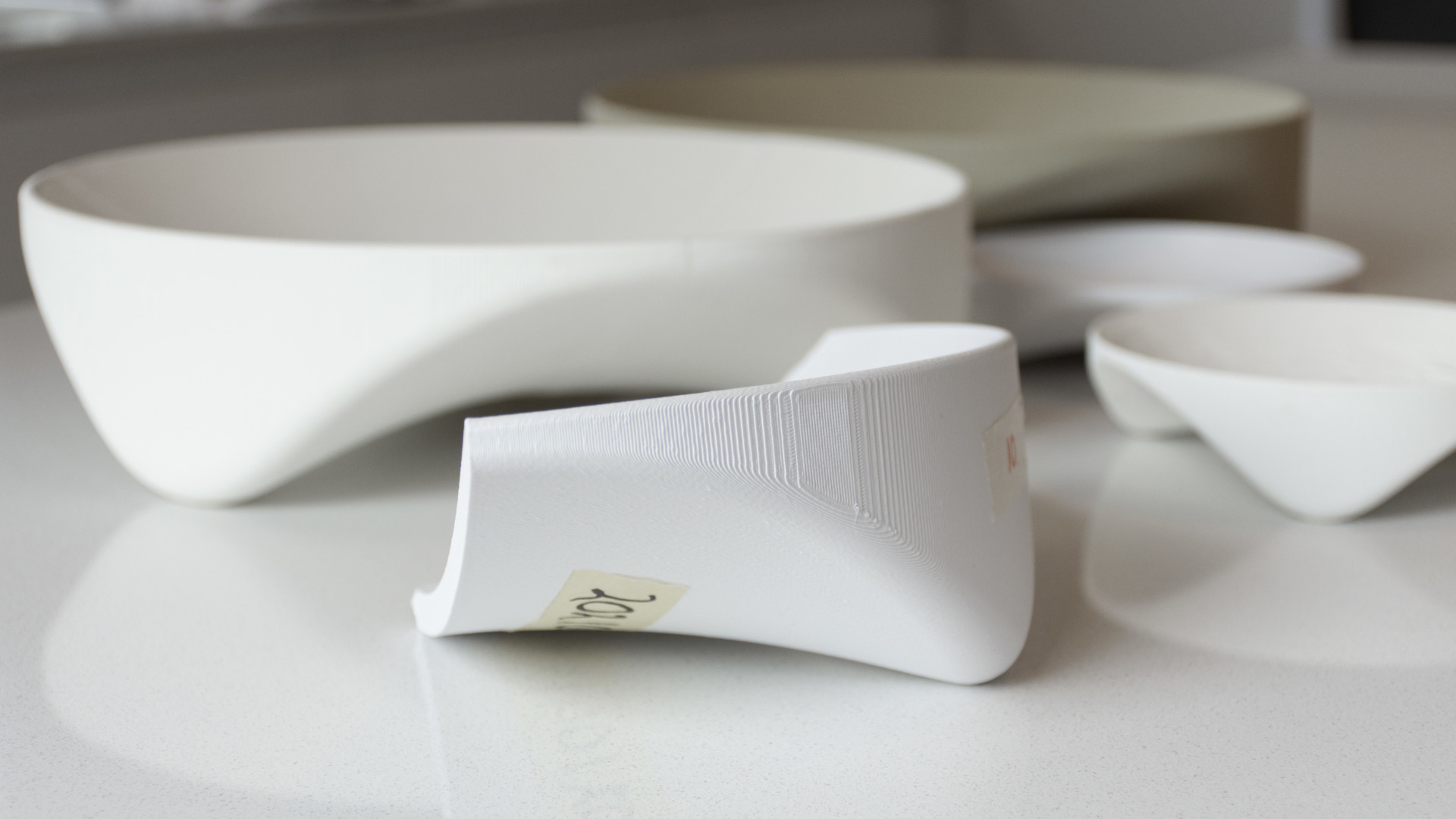 Production of Måne
The bowl is milled from one solid chunk of ash wood. The timber we use is an especially sourced ash wood, dried for 14 weeks in a vacuum kiln to serve this purpose. 
We make Måne in Natural Ash. Trees are living creatures. Smaller knots and variations in grain and colour will occur. 900g of solid ash wood finished with a food-safe wax oil made from natural organic ingredients.
4100 NOK
Gently wipe of with a damp cloth.
Manufactured in Poland.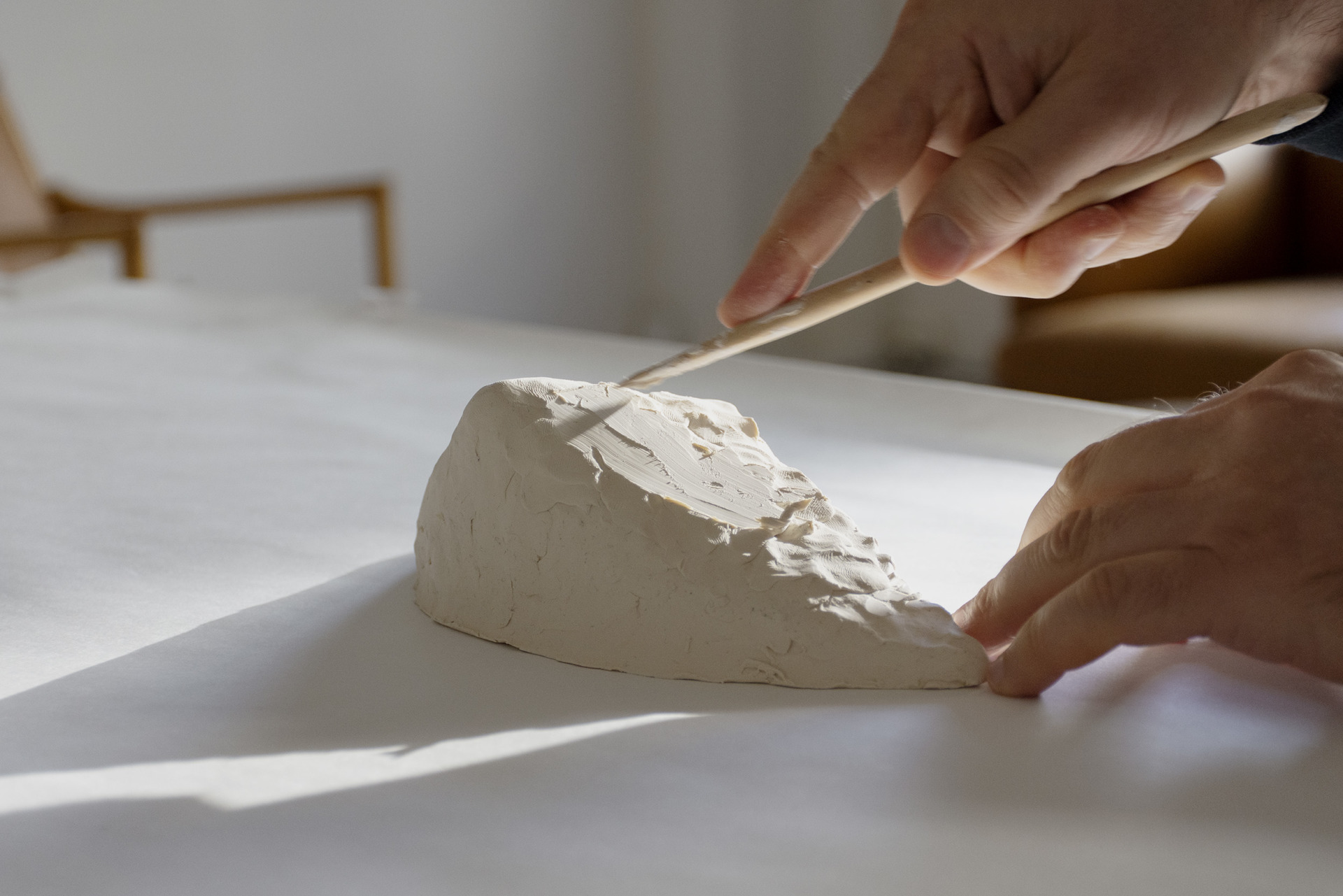 Each bowl is carefully milled from one solid chunk of European ash by wood guy called Patryk. The production is a beautiful example of modern day technology and a material knowledge that comes from traditional craft. Selecting the timber and getting it ready for preparation is a 14 week long operation which includes a slow vacuum drying of the material.
Once one side is milled, the blank starts warping due to the tensions in the wood. When processing the opposite side, it is actually a matter of seconds before the blank becomes too skewed to serve the purpose. At the last stage the wood is hand polished with 3 layers of natural oil wax.
«Nedre Foss is all about bringing what is useful together with something which is clearly sculptural in a way where these two properties becomes equally important to the identity of the object. Keeping the parabolic read of a traditional bowl, we started looking for beauty in the space between the object and the table top».