Nunatak
1371 in stock
Nunatak
1371 in stock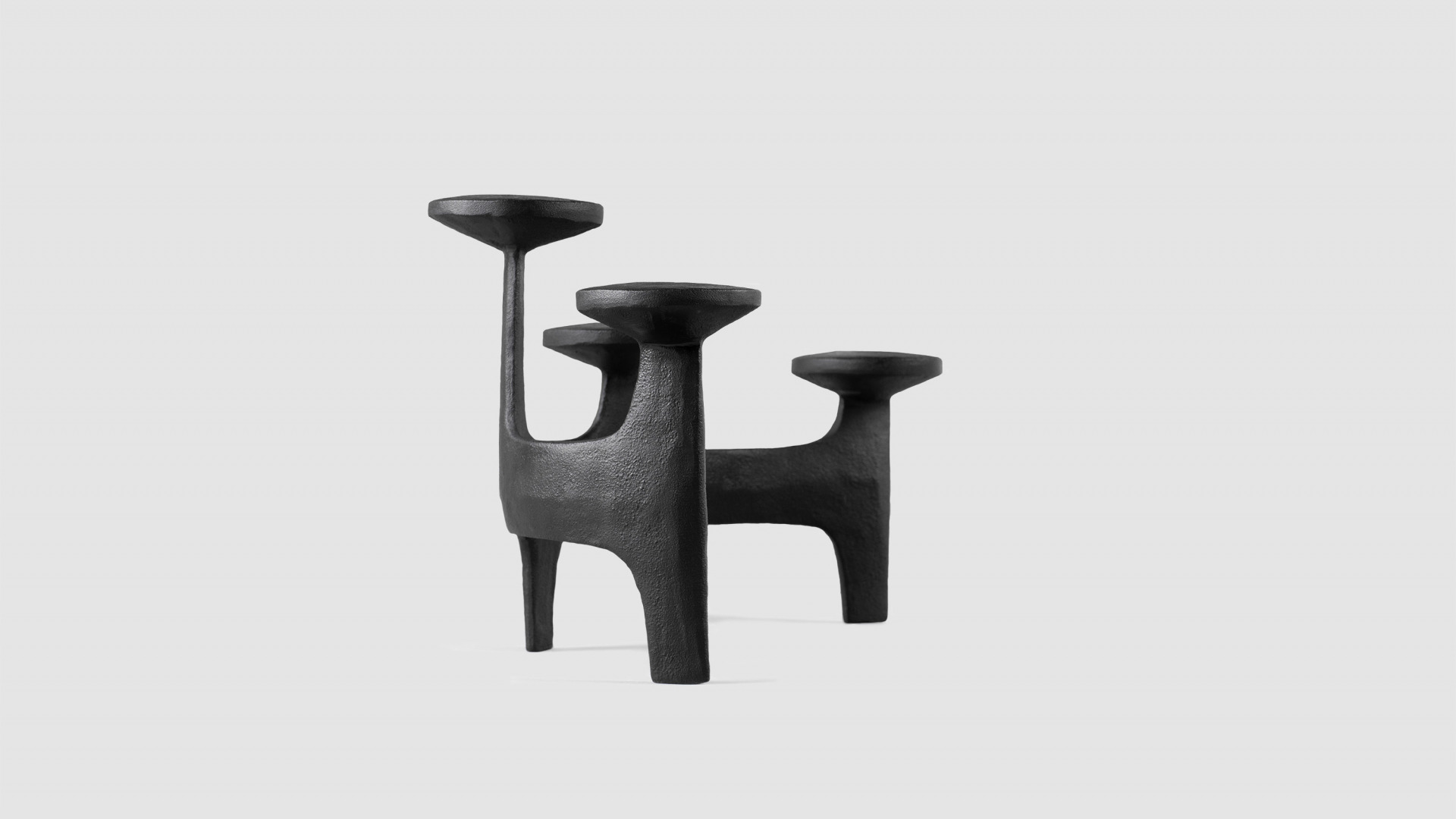 Designed by Anderssen & Voll
The process of making Nunatak was quite fast. The idea was developed in 2 sketches and in half an hour we expanded the sketches into a simple model in cardboard painted black.
3380 NOK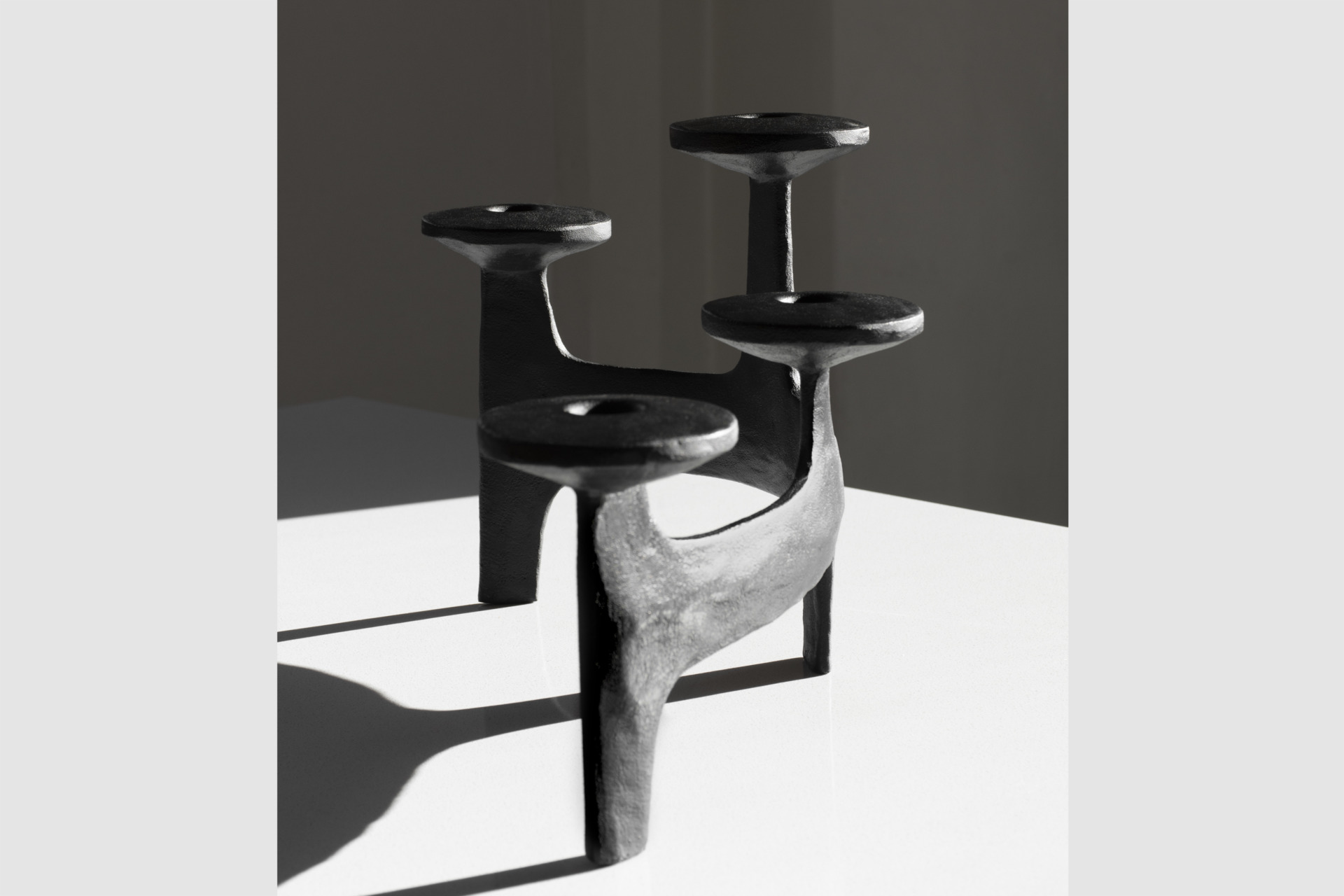 Sketch to mock-up
We used the size, gesture and proportion of this mock-up directly to form a skeleton in perforated steel sheet. Then we sculpted clay onto the skeleton to form the final body of the piece. This clay body eventually got 3D-scanned at a studio in our neighborhood.
At the last stage we gave it an ever so slight digital retouch before the shape was translated into a 5 part aluminium mould ready for red hot liquid iron.
In making the initial shape of Nunatak we were very inspired by the way Sigve Knutson made Bokk or how Jin Kuramoto made Vannfall: trusting our hands to create the meaning of the object and trusting the immediate result of the process.
We worked with speed. Our hand sketch was quickly expanded into a rough cardboard mock-up, and then we trusted the size, proportions, shifts and attitude of this quick mock-up as the foundation of the sculpted piece. To us this turned out to be an unusual and a less controlled way to work.
– Anderssen & Voll