Nunatak
1371 in stock
Nunatak
1371 in stock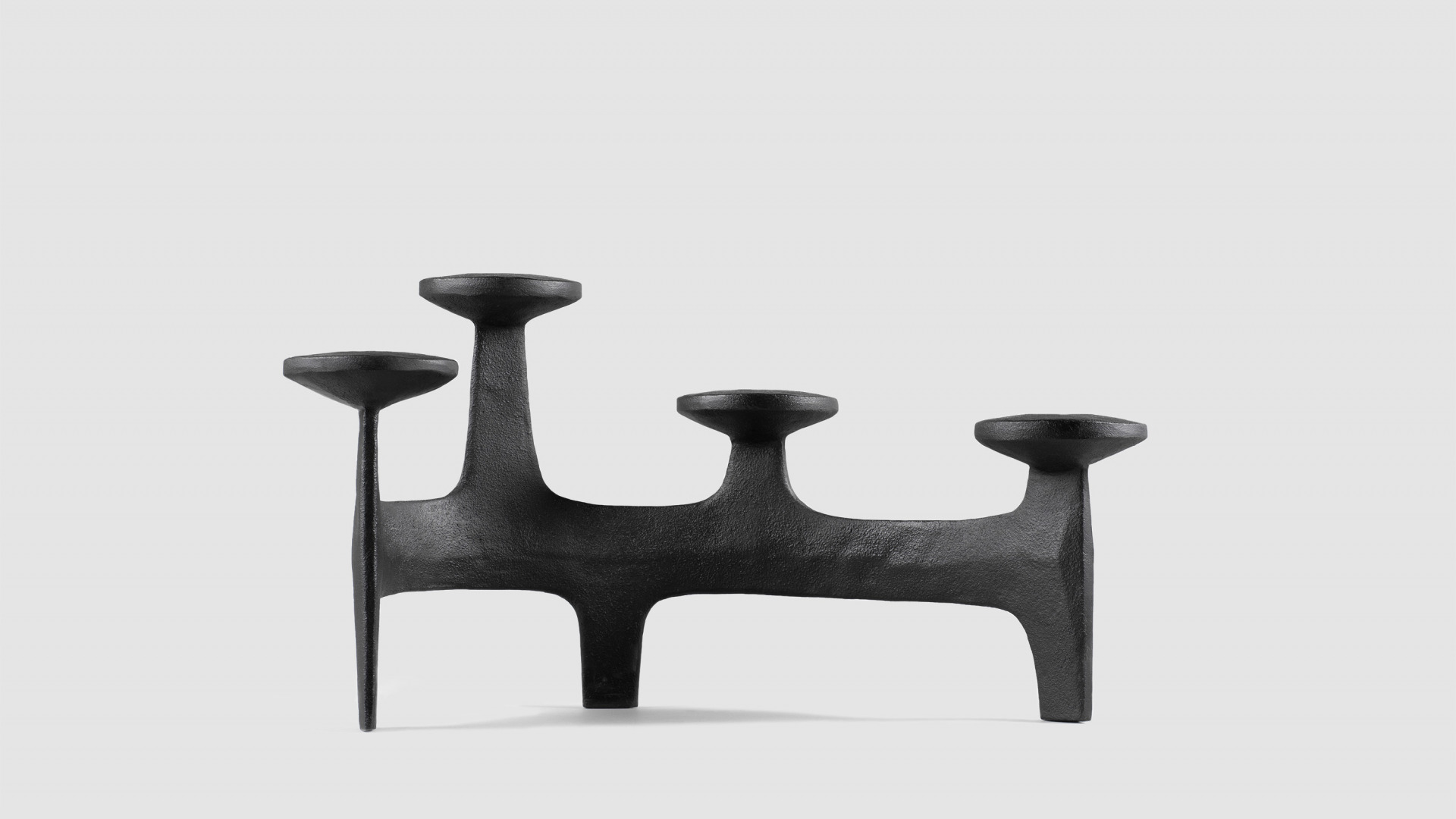 Nunatak is a four-armed candelabra in cast iron
designed by Anderssen & Voll.
5900g of cast GG20 iron.
The surface is seasoned with linseed oil at 450 ºC.
H 235 mm, B 440 mm, D 200 mm.
3380 NOK
Hand wash only.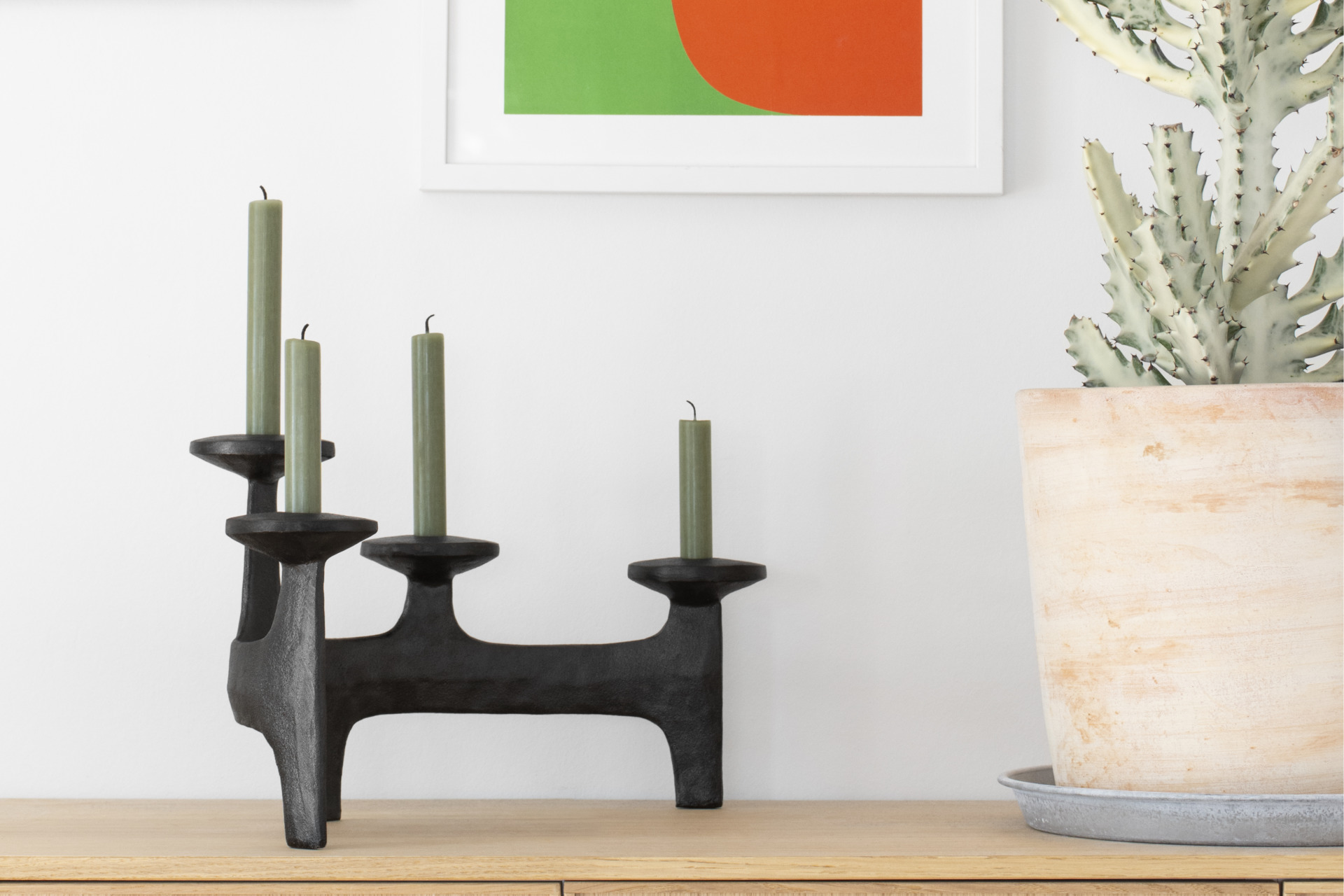 With all candles blazing, it has the power to turn any occasion into festivity.
Nunatak is not necessarily easy to put to use – a monumental solitaire that would like to have the whole table top to itself and thus needs careful pairing with other table top dwellers. The shape carries clear traces from the hands that made it, and this makes for a nice relation to objects like Vannfall or Bokk.
The shape resembles something architectural; like a skyline or a structure of towers, but it brings to mind something organic too; like deer antlers. It also reminds us of geological formations, reflected in the name Nunatak: a hill or mountain completely surrounded by glacial ice.
– Anderssen & Voll