Monoblokk
933 in stock
Monoblokk
933 in stock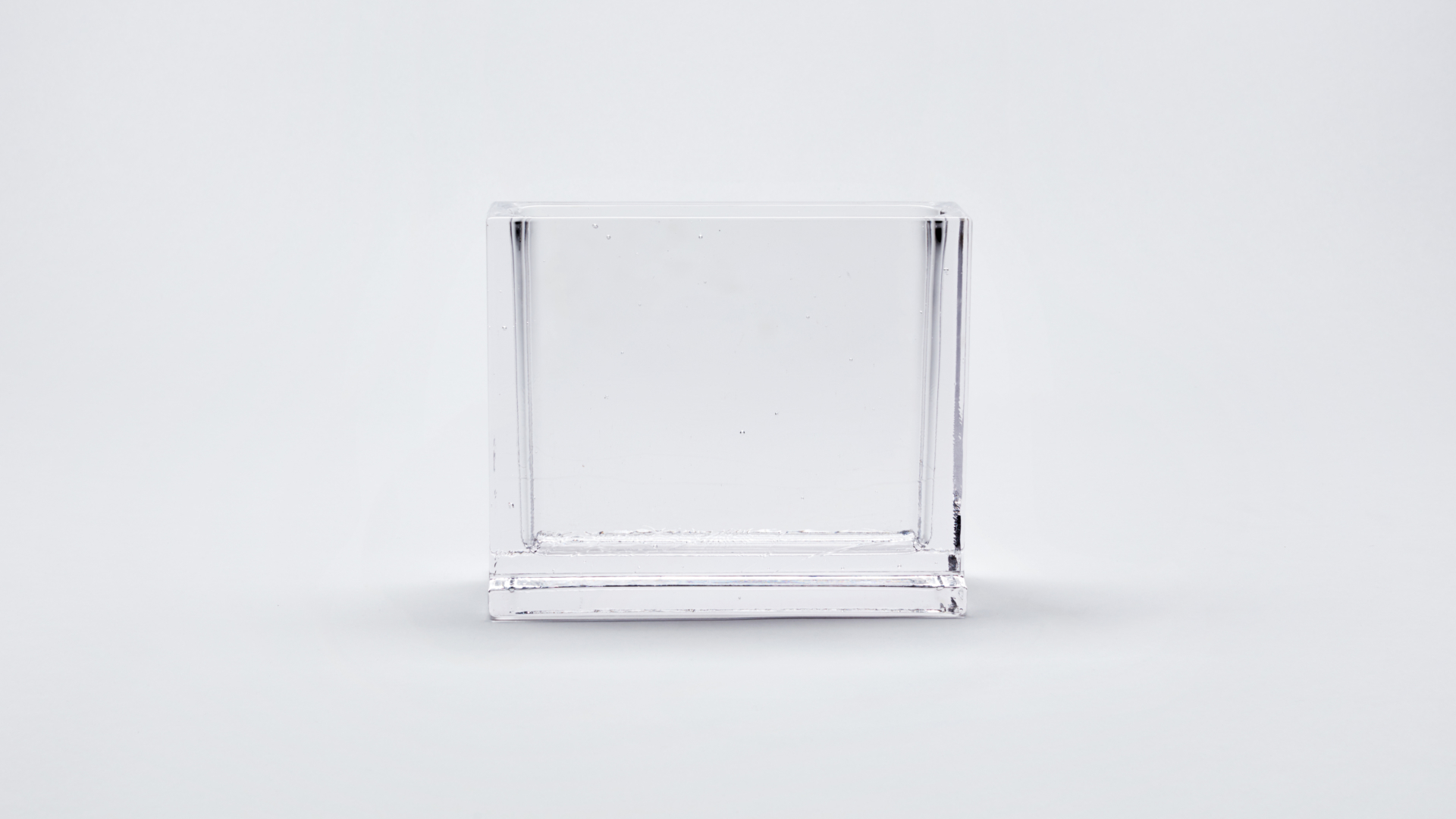 Monoblokk – Process and object
Most vases out there are made by blowing glass into a symmetrical mold.
Switching technique from blown glass to press glass gave us a certain freedom to review the function of a vase.
1950 NOK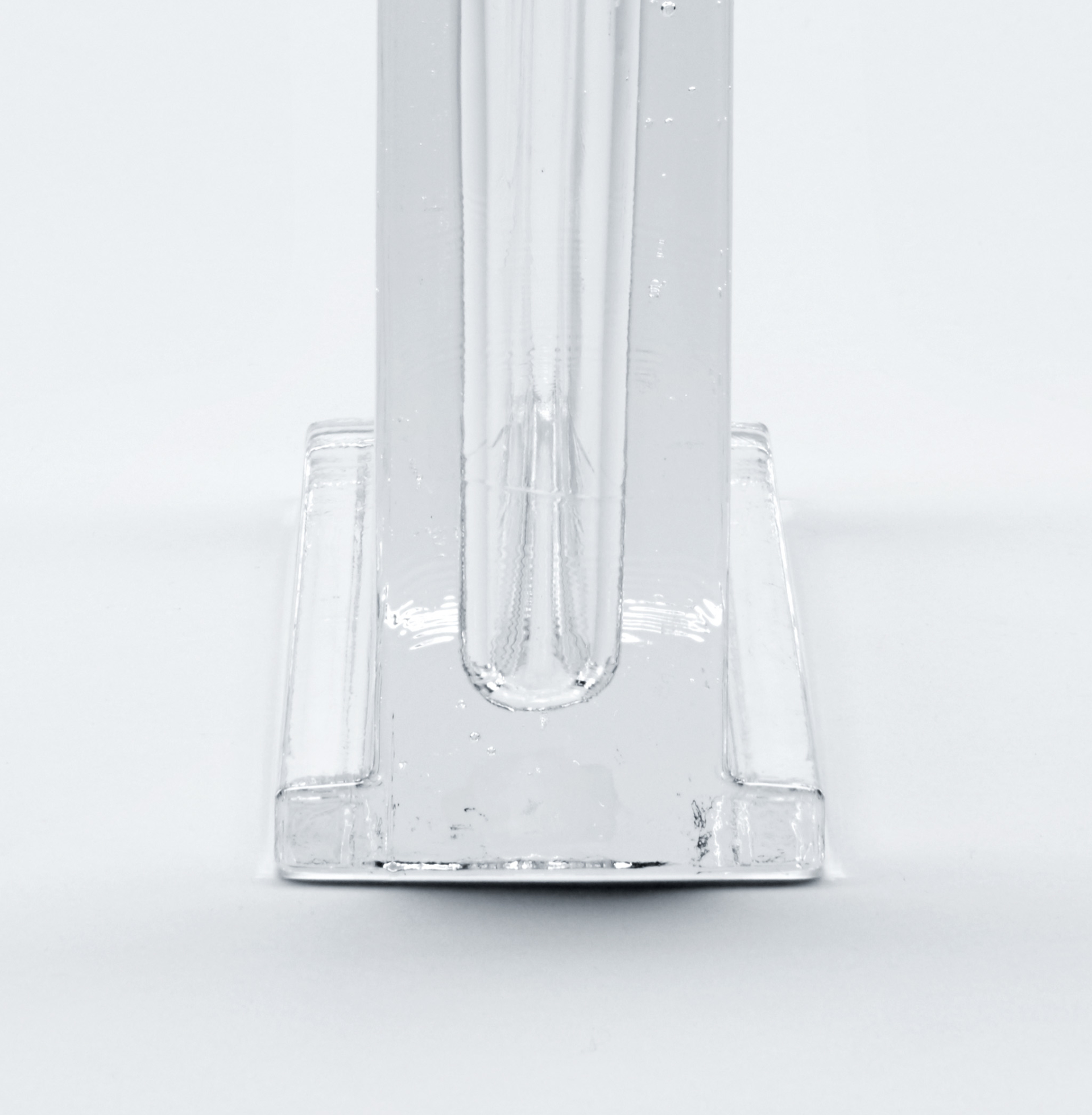 Shapes
The soft inner void in contrast to the sharp and rectangular outer shape of the corpus can only be done by pressing the liquid glass into a mold. We have kept the mold seams as well as other irregularities left by the mold as lasting imprints from the manufacturing technique.
The stretched and narrow footprint of Monoblokk encourages you to arrange your flowers, twigs, branches or foliage differently than you would in a vase shaped in a more conventional way. The formal similarity to a water tank or a herbarium works well with water grown plants or cuttings, turning the root systems into the attraction.
– Anderssen & Voll
Anderssen & Voll
Anderssen & Voll is an Oslo-based design studio led by Torbjørn Anderssen (b. 1976, Norway) and Espen Voll (b. 1965, Norway).
After graduating from the «Bergen Academy of Art and Design» and the «Oslo National Academy of Art», Torbjørn and Espen went on to cofounding the design group Norway Says in 2000, eventually setting up the studio Anderssen & Voll in 2009. Since then they have been collaborated with leading brands in Europe to realize their designs.
Torbjørn once described working with Espen as:

"
…. wearing an old pair of shoes with a pebble in one of them. After working with him for half of my life, it feels familiar but not very comfortable, as we rarely agree on anything initially.
"

Espen once described working with Torbjørn as:

"
….being challenged on my own perceptions and views on what signifies a good design. Working together for almost 20 years is not a result of always agreeing on everything, but rather recognizing our differences as a way of bringing life into products.
"